I hate the pressure that women put on themselves to lose tons of weight before their wedding. I dislike the phrase "Sweating for the Wedding". I greatly dislike the multitude of workout regimens out there for women to shed weight quickly, weeks before their big day. Because obviously you'll be that much more in love and happier if you're 30 pounds lighter on your wedding day…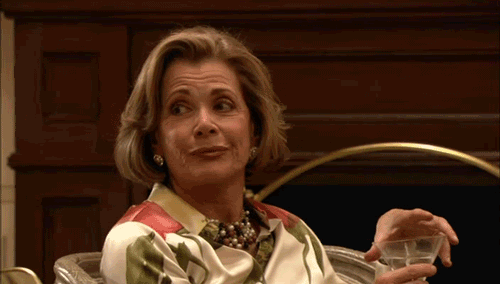 They even make shirts to wear while you work out specific to losing weight as a bride. "Gotta Squat Before Tying the Knot"?! Are you f-ing kidding me?!?!
I started 2016 with the typical resolutions: lose some weight, eat healthily, cook more, take care of myself. I made some goals for myself as far as losing weight, being realistic, and taking it seriously.
I said I wasn't going to be one of those crazy girls who stresses about weight prior to my wedding and goes on a crazy diet and works out like a nut, but I kind of did become one of those girls.
I feel like it starts with the wedding magazines and websites – all those pages of gorgeous dresses you see and the stick thin models wearing them. Of course they all look flawless. And the dresses are all gorgeous.
Then you go to a dress boutique and none of the dresses are an actual human woman size. Let me tell you, it feels great to be clipped and tied into a dress that doesn't fit. Makes you feel totally confident and sexy.
Then after you buy a dress you wait months for it to come in and then you take it for alterations. Probably two or three times. And as you're wearing the dress and you're having pins stuck all around you, you're thinking "Well I'm still a few months away from the wedding, I'm going to shed like 10 more pounds, no big deal. So it'll look perfect later." And you're consumed with thinking about the weight you're going to lose so you stop paying attention to what you actually look like in your dress and how great it looks, as is.
You go through your hair and make up trial and you think everything looks nice, but it'll look so much better on your actual wedding day because your face will be somewhat thinner because you're still going to lose 10 more pounds.
I was really concerned about my arms looking fat in my wedding dress. I thought my dress looked pretty flattering, but I hated the way my arms looked. I did focus on working out my arms for the last couple months prior to the wedding – I walked and jogged as usual, but ramped up the arm weight machines and free weight exercises at the gym. It all felt good, but in the end I don't think I saw much of a difference.
Overall, I'm happy with how I looked on my wedding day.
In the end I maybe only lost 8 pounds from January to May. Clearly I could have done a lot more and been stricter and lost more weight, but I had enough going on. Between stress at work and the stress of planning – which I also kept telling myself wasn't stressful (IT WAS) – I didn't have the time or energy to devote more to losing weight.
I found this list from The Knot and I like that it is more about simply taking care of yourself leading up to your wedding versus changing yourself. Instead of doing all of these things just for one particular day though, I say do it for life. Do it for yourself, for good. Don't do it for just one day. These are some of the points from the list that I like:
Make your health and connection to your body the priority. I can't tell you how nice it was when I had a stressful day at work, and I knew that I had a huge to do list of wedding stuff waiting for me at home, to go to the gym and exercise. Even if it was just walking on the treadmill. Taking the time to move and to zone out was such a great way to keep my stress down. I also noticed it helped boost my mood and my energy. I started (hold on to your seats) actually wanting to go to the gym. What?! It's true. I craved the stress relief and the relaxation I felt after a work out. Aside from exercise, taking the time each week to talk health coach kept me focused on my health. It made me think about what I was putting in my body and what I was doing that was good or bad for my body more than before. It helped me make a connection to my body and made me nurture and pay attention to that connection.
Get enough sleep. This one is hard for me. I'm a night owl. This doesn't work well when you have to get up for work in the morning. Getting enough sleep is something I'm still working on. I do know thought that when I do get enough sleep and I wake up actually feeling refreshed, that makes for a much better day for me.
Practice meditation to stay present and fully enjoy each moment. I didn't mediate on my own, I did go to a few yoga workshops and classes with the wonderful Kira Maar and she is wonderful at leading meditation. I do think it is important though to find time for you and to find time for quiet. Taking time for yourself is not selfish.
Like the article says, dieting, detoxing and depriving yourself should not be part of your plan leading up to your wedding…or in life.
I may not have lost thirty pounds before my wedding, or had buff arm muscles, and I certainly didn't buy special tank tops with kitschy sayings on them…but I did have an amazing wedding day full of laughter (and a surprising amount of happy tears) and I'll never forget it. Plus, I think we both looked pretty awesome, if I do say so myself.
PS: Saying "Yes to the Dress" also makes me cringe. I elected to not take my picture with the cutesy chalkboard sign at the boutique where I bought my dress. I indeed said "yes" to my dress, but no need to dance around with my wedding dress entourage and pose like a schmo. #sorrynotsorry
Our wedding photographer was the amazing Chrystl Roberge. Check out more of her work here.